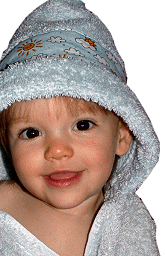 ---


Custom Order Information


At this time, custom ordering is only available by contacting me by email or phone. I will work directly with you to complete your custom order. Upon completion of the order, you will be sent an invoice to be paid through PayPal or credit card through a secure PayPal site.
Contact me via email or call 972-658-5875 to place orders or receive more information.

Gifts

Gift orders can be directly shipped to the recipient. A gift card will be enclosed with any wording you wish to provide.

Shipping

Shipping is limited to the United Sates only.

Shipping in calculated individually for each order using the United States Postal Service shiping calculator. I ship Priority mail from the zip code 75098. I do not add extra handling fees or other charges. I will only charge you your exact shipping.

Below is a guide to help determine your approximate shipping costs. This is only a guide based on the large sized towel.


| | |
| --- | --- |
| 1 towel | ~ 3 lbs |
| 2 towels | ~ 4 lbs |
| 3 towels | ~ 5 lbs |